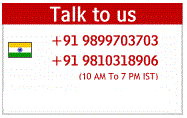 Company Profile
---
Snowebs offer world class SMS services

Snowebs is an industry-leading, privately held(Pvt. Ltd.) SMS services and software services provider with headquarters in Noida, India. Since 2001, the company has provided businesses worldwide with reliable, fast and best SMS related services. We are a friendly, accessible group of technology-agnostic managers, engineers and support professionals dedicated to making our customers happy.


We are a true after sales support providing company. Contact us anytime in business hours on a working day at +91 98103 18906, 9899703703. English is our primary communication language. We also speak hindi for sales and support.


In many ways you could say our main product is customer support. It's what we work on the hardest. All of our staff is in some way dedicated to this process. Beyond fast SMS delivery, amazing technology, and great uptime records - we realize that we must judge our success on how well we have supported our clients. It's really what matters the most in business today.


We promise:


To be accessible, friendly, and helpful at all times.


To answer the phone when you call, 10 AM - 6 PM Monday - Friday. In non-business hours you can SMS your query.


Reply to your emails and support tickets within 24 hours.


To provide timely information regarding system incidents.


And lastly, we promise to listen. Should we fall short of our goals we want to know about it so we can quickly remedy areas needing improvement.


We value customer feedback. Please give us a report card on how we're doing. We want to know the good, the bad, and everything in-between. We're listening.







Quick Navigation