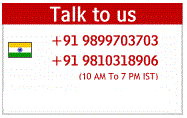 Transactional SMS India
---
Send Transactional SMS in India to DND/Non DND Number 24 X 7 using SMS template based system
Sending Transactional SMS in India is possible now, even on DND (Do Not Disturb) registered numbers. At Snowebs, we understand the importance of your SMS which you send to your employee, customer or business associate which is not promotional in nature but message didn't get deliver on DND registered numbers. Here is the answer, using our Transactional SMS Service you can send SMS to any number (DND registered or not) any time. What all you have to do is to get the template of SMS approved from Snowebs. Once template is approved by us, you will having the system either using control panel/API to send transactional SMS. More to that your trnasactional SMS will go with 6 Characters sender id, which helps your users to identify your SMS easily.


What is SMS Template for transactional SMS?
SMS template is a format of SMS in which you send the SMS to the user, it may be same for each user or may have variable content in it. The SMS goes strictly as per the approved template only, if you change the template even with one character then SMS will not go. Please read the example below for your reference.


Static SMS Template The school will remain closed today due to heavy fog.


For the above mentioned static SMS example, you need to get the entire content approved and it is subject to approval from Snowebs & governing authorities.


Dynamic SMS Template Dear Jatin, your account has been credited with 500 credits. Your updated balance is 1800. Thank you.


In the above mentioned dynamic SMS template, values marked in red are variable values and rest is static content. For this the below mentioned template needs to be approved.

Dear XXXX, your account has been credited with XXXX credits. Your updated balance is XXXX. Thank you.


Please get your template designed as per the above given reference examples and send us the templates with 6 digit sender id. We offer 5 templates approval with 10000 SMS plan and 10 templates for every other plan. Additional template will cost Rs.250/- (one time, non-refundable)


Sender ID guidelines:



must be 6 digits only, not less than or more than 6 characters
can have characters only A to Z or a to z NO special charcter or space
must represent your company, no generic words e.g. OFFERS



Important
SMS should be sent exactly as per the approved template else SMS will not be delivered
SMS length should not exceed 160 character else message will not be delivered
No credit refund/adjustment will be done incase SMS is sent without approved template or SMS exceeds 160 character limit



Snowebs Transactional SMS Service covers every GSM and CDMA networks operating in India, 24X7


Advatage of Transactional SMS India from Snowebs



Lowest Cost - Indian Rs 0.28/SMS


No SetUp Cost for bulk SMS account. Pay only the per SMS cost.


Connect using web based API


Set Your Your Brand Name as the Sender. For exaple: SNOWEB


Delivery Status Reports & Instant Delivery.


All India GSM + CDMA Coverage


Upload SMS/Contacts & Group SMS.


No Monthly Fixed Commitment.


2 way (Two-Way) SMS from all mobile networks in India for receiving incoming SMS using SMS Short Code Service or SMS Long Code Service




Pricing of Transactional SMS (India)
Pricing is wef 7 Nov. 12 : Last updated 7 Nov. 12 6:15 PM



How to start?
Step 1: Sign-up an account at http://sms.sms2india.info/register.asp
Step 2: Select the plan as per your need from the above mentioned pricelist
Step 3: Pay the charges, Cash/Cheque/NEFT to Bank, click here for bank details
Step 4: After payments, submit payment details
Step 5: Download KYC Form and fill up the document and send us to our offce by courier. For faster activation, you may send the scanned copy of the documents also.
Step 6: Send us the templates of SMS Download Sample Template File



Transactional SMS India, Delivery of SMS on DND Numbers, SMS on DND Mobile Numbers India, Alert SMS On Mobile India, SMS from ERP/SAP India

Quick Navigation